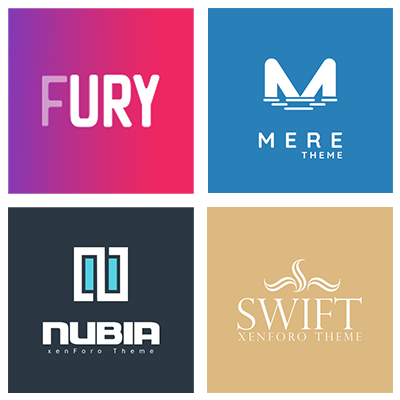 :::: Live Demo ::::




Get top
Light themes
worth more than $120 at a single price of just $80 and save
$40
in buying all themes separately.
There are many who ask us if they can buy many themes for a single price. And the answer is definitely yes.
It is a single price for all the awesome light themes we made. You will get support for a period of 1 year. However if after a year you don't renew the license for the themes for 15$ each again you still enjoy using the themes you get for a lifetime.
We keep on updating our themes regularly as per the latest xenForo version standards.​
Also Included with every xenForo theme in the bundle
:
> Theme Files
These files are included in the zip you get when purchased.
> Support
You will get access to our support tickets.
> Free Installation
You will get free installation if you request us to install the theme on your forum.
Features of the xenForo Themes included in the bundle
:
Google Web font is easily configured.
Node Background
Avatar Shape
Custom Scrollbar
Guest Message
Sticky Staff tools
Text Logo
Two Login Triggers Styles
Remove Sub-navigation row
Collapsible Categories
Sticky Category Strips
Simplified Node Statics
"New" Indicator Label
Sidebar Position
Sticky Sidebar
Collapsible Sidebar
Collapsible Sidebar Blocks
Separate Sticky Threads
Show avatar of who last posted
Online/Offline status indicator in the discussion list
Three Different Messages Layout
First Post Unique Background
Offline status indicator
Collapsible User Extras
Optional Glyphs (Navigation-Sidebar-Message ActionBar)
Extra Footer is easily customized with 8 different widgets.
And more......